Thanks for your interest in working with us!
The fastest way to get in touch with a real human at GermanBureau.com is through our web chat client.
Live chat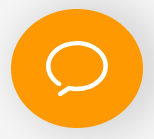 You'll find a speech-bubble icon in the bottom-left corner of every page. Tap it to open a chat window and send us an instant message on Slack. We're always monitoring the channel and will be notified of new incoming messages.
With any luck, you'll get a live response right away. Otherwise, chat may also be asynchronous depending on the time of day and what's going on in our lives at the time. Please understand that we're only human, and we don't have a fancy PR department or a team of customer-service agents to field calls and respond to live messages. But we do our best. Thanks!
E-mail and phone
Our full contact details are listed in the sidebar to the right. You can always send us an email and someone will get back to you, normally within 24 hours.
Please note that it's just a plain old email address — no contact form, no required fields, no captcha. If you don't get a response from us after 24 hours, we're either ignoring you (not likely, dear customers!) or your message has landed in our spam folder. In that case, it may take a few days before we discover your email and flag it as legit.
In urgent cases, feel free to ring the number listed on this page and your call will be redirected to a mobile phone. Unfortunately, we're not always able to answer the phone immediately (if we're teaching a class, for example), but we'll call you back as soon as we're free.
Your contact data belongs to you
If you haven't already, we recommend checking out our privacy policy to find out how we handle your data and protect it from getting lost or stolen. In short, we only use the information you provide to communicate with you and process your request. After that, you decide what happens to your data. See the European Commission's GDPR page for more details on the laws governing our privacy policy.
We look forward to hearing from you!